Are you ready to Build Your Own Hovercraft? I know you are exited for this. At first you should decide what the purpose of your activity is. You can build your own Hovercraft for science project or just for having fun with your friends.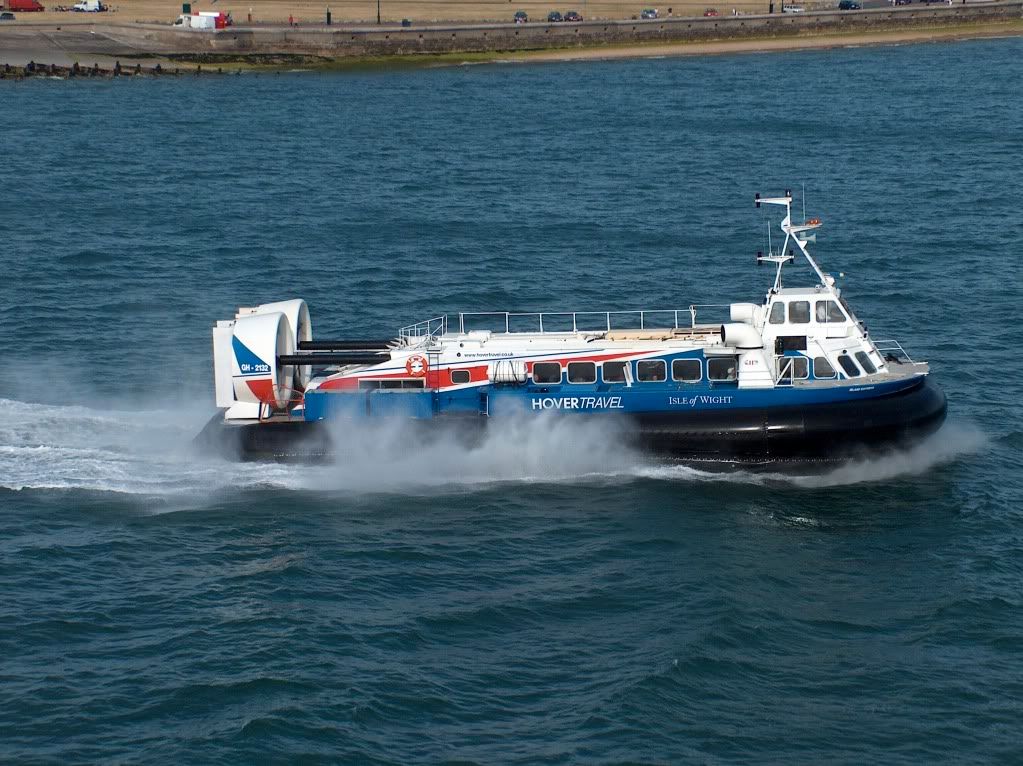 To build your own Hovercraft you should have certain things. I can give you detailed list of these things. Foam, two shaft engines, screws, pieces of plywood, handyman's kit, nylon string, cloth for the skirt, drill, bolts, sewing machine, small air condition fan , metal sheets, a saw, pulley, fan duct, bicycle brakes, air deflector, brackets, pipe these are few thing we need to start our project
You know how construction of a building done. We start from its base. To build your own Hovercraft you should apply same principle. You should start making the base of the Hovercraft. Take two plywood pieces and place foam in between them. To keep all four sides together we have to drill screws. Now we sew the cloth pieces for the upper and lower portion of the hovercraft with a nylon string according to the required dimensions. Fix it to all the sides and the top with screws. Add a big rectangular piece of plywood on the top and hold it down by drilling bolts down to the base. This is the first step we have completed. Now we are going towards difficult step.
We have to attach the fan at the bottom of the engine with bolts. Make a hole in a metal sheet and place the engine on it in such a way that the fan goes down through the hole with the engine resting on the metal sheet. We have to make another hole in the plywood contraption that goes all the way to the base, and then add the whole horizontal engine to it. We have to fix the fan in the fan duct with a pulley attached to it on one side. Graft one end of the pulley to the other engine. Rest that engine on a small wooden frame that is fixed to the main plywood piece.
To build your own Hovercraft you have to do some extra work. It is not completed yet. Now cut out a small wooden circle in two halves. Place a pipe in between and fix it with the help of brackets in such a way that it can move as directed. Fix air deflectors in between the pipe and the vertical engine. Attach rope on both sides of the pipe with hooks, connect it to the deflectors and continue running it along the sides of the plywood leading to the vertical engine. Fasten it to the base of the fan duct so that moving the pipe would make the hovercraft take a certain direction. Now you have created a marvelous Hovercraft. But you have to take some precautions while building your own Hovercraft. The base of the hovercraft must be light so that it can hold the weight of engines and a person on it. Fan should be placed above the base of the hovercraft. To build your own hovercraft you have to invest but at first keep the project low cost. However you must use reliable materials to build your own Hovercraft. You should not try to make the fan yourself because you are not authority in this field. I think you must be agreeing with me on this point.
Testing of Your Hovercraft
After building your own Hovercraft you are exited for testing it. But wait. Don't be impatient. To avoid any accident you have to test your Hovercraft in an open vacant space. To build your own Hovercraft you should follow these steps but building a hovercraft is fully technical and I advise that take experts advice if you are trying first time.  Now you must be curious about from which expert I have learned all these things. I learned these secrets from Daniel Drouillard's step by step roadmap `Hovercraft Central` and this guide gives you many ideas, many technical points to help building your own Hovercraft.  Read my review at my favorite post Build Your Own Hovercraft with Hovercraft Central.
Google+